How the Right Niche Can Accelerate Your Career in Writing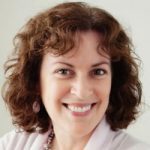 By Pam Foster, Guest Writer for PWA (Professional Writers' Alliance)
This is from a series originally posted for PWA in 2015 and has been edited/updated.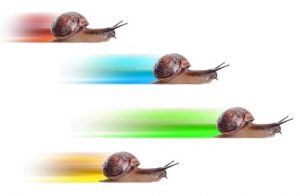 I've been a professional marketing writer for many, many years. But today, I'm excited to talk about a major turning point in my writing business and career — and it could be a major milestone for you, too.
Back a few years ago, I decided to focus all my energies on a single niche industry (the pet industry). This decision changed everything regarding my ability to attract clients, enjoy a steady stream of business, work in a thriving, rewarding field, and make a very nice income as a result.
Since then, I've received questions from dozens of writers, such as, "How did you decide to do this? Does it really work? Can you answer a few questions about your niche approach?"
It's funny, but I noticed the same 3-4 questions popping up again and again. I realized, wow, there's a common thread of concern here. All kinds of professional writers — including experienced writers and "just jumping in" writers — are puzzled about the niche approach and aren't sure if it's truly the way to go. Or they're intrigued but don't know how to start. Perhaps you feel this way too?
If so, you're about to get the answers you need. In fact, here are the top four questions I've heard about choosing a niche industry. Here goes!
Question 1: Can a Niche Really Accelerate a Successful Career in Writing?
The simple answer is this. ABSO-TOOTLY-LUTELY!
Here's why.
It's the fastest way to attract clients who need you now.
Think about today's field of professional writers. There are literally THOUSANDS of us, which can make the competition extremely cluttered and fierce. First, there's an amazing group of talented copywriters who've worked their way through the exceptional AWAI (American Writers & Artists Inc.) training programs.* Plus, there are many other writers who've been working as journalists, bloggers, and so forth. And we have competition from "hack" writers willing to work for $10 per article.
Yikes! How do you compete with that?
By being the only writer (or one of a handful) within a niche market.
(Just to be clear, by niche market I mean a specific industry such as sports and fitness, higher education, green construction, medical devices, financial software, etc.)
If you're a niche-industry writer, you're not competing against thousands anymore. You don't have to struggle to be noticed because all those other writers have disappeared.
Here's how it works.
Let's say you have a background in gardening and landscaping, and you'd like to write for companies in this niche. Now imagine the thousands of gardening and landscaping companies out there (large and small, including Business-to-Consumer and Business-to-Business). Many of them are eagerly looking for skilled writers to help with blogging, web content, articles, video scripts, email campaigns, brochures, and more.
They're not just looking for any copywriter off the street who has to learn about gardening and landscaping. They'd LOVE to find a writer who already understands their world, inside and out. This is worth GOLD to them!
If you position yourself as GardenLandscapingWriter.com (for example) — imagine the joy your prospects will have in discovering you. They'll think, "Eureka! We found the perfect writer for our business!" They won't even look at "generic" writers.
There's no question that your niche industry background and knowledge will win over clients.
The main reason is it's a huge relief to busy marketers in your niche.
Marketing directors or business owners don't have the time or interest in training a writer about their niche market. It's a big hassle to them. They prefer to find a writer who already "gets" their market. If you have a background in their world, either professionally or personally or both, that's a major bonus to clients.
Using our gardening/landscaping example again — imagine how excited a prospective client will be if they see that you're not just a professional writer, but you've worked in that niche, you're an avid gardener in your spare time, you're a big fan of HGTV landscaping makeover shows, you volunteer at a local community vegetable garden, and you truly understand the challenges of poor soil, leaf-eating beetles, and so on. The client will literally be jumping up and down in her office, ready to hire you in an instant.
How do I know this? It's happened to me many, many times, with my niche focus. I've been told straight out, "We looked at other writers, but we hired you because of your background in the pet industry."
Don't just take my word for it.
Recently I attended AWAI's FastTrack to Copywriting Success Bootcamp and Job Fair and also AWAI's Web Copywriting Intensive. At both events, there was a recurring message from speakers including Brian Clark, Bob Bly, Nick Usborne, Ryan Deiss, Clayton Makepeace, and others. What was the theme?
For your fastest path to success as a copywriter, choose a niche industry.
In addition, I attended an event called Content Marketing World last summer. What was the common theme?
For your fastest path to success as a content writer, choose a niche industry.
Have I convinced you yet? I hope so, because it pains me to hear about skilled writers who are struggling to find clients. I strongly believe that a niche focus can change everything for you.
Question 2: Doesn't a Niche Limit My Opportunities to Get Freelance Writing Clients?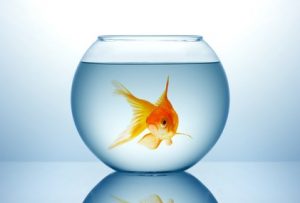 Raise your hand if you've had any of these thoughts about attracting new clients for your writing business:
"I need to stay broad so I attract a LOT of prospects and have more chances of finding clients and landing great projects."
"I like to work on a variety of projects, for a variety of clients. I'd be bored working in one industry all the time."
"I'm afraid I'll be limiting my opportunities if I choose one niche industry."
Do any of those statements ring true? They all did for me, when I first made the leap from a corporate job into freelance writing.
I was certain I'd have a much better chance of finding clients if I left myself open to all types of clients, in all types of industries.
I thought that choosing a single niche focus would reduce my opportunities in a huge way… and make my work really dull after a while (doing the same stuff every day).
But now I know much better. I've seen the light. And I want to tell you…
Those are all MYTHS, and I'm here to bust them for you!
The truth is each one of those thoughts is hurting you right now.
They're holding you back from positioning yourself in a way that sets you apart. They're keeping you from getting "found" online among thousands of other writers. And they're hindering the momentum you could be building for your business. Ouch.
So let's fix this for you. Let's take each one at a time.
"I need to stay broad so I attract a LOT of prospects and have more chances of finding freelance writing clients and landing great projects."
Yes, it's true that the more potential clients and referral sources you reach, the more work you'll land.
And it's true that every day, thousands of companies, in thousands of industries, are searching for skilled writers.
BUT (and it's a big but) — they'll never find you if you're a general writer.
As I mentioned earlier, you're up against thousands of terrific and not-so-terrific writers all jockeying for position in search engines. So if a great client is looking for you, he or she has to sift through possibly hundreds of pages when typing "copywriter" into Google.
You may as well be invisible! I hate to be so harsh about it, but there is a silver lining…
If you choose a thriving niche industry with a bright future, lots of growth, and thousands of mid-sized and larger companies serving consumers and other businesses — NOW you have a chance to reach prospects in a powerful way.
If you're positioned in a strong niche, by default you're matching yourself with niche clients who need not just writing, but industry knowledge.
Notice that I've used the word "thriving niche industry," "bright future," "lots of growth," mid-sized and larger companies," and "serving consumers and other businesses."
These are all clues to the power of finding the RIGHT NICHE for yourself.
You want to choose a niche that has a strong future, with a wide variety of mid-sized or larger companies in the Business-to-Consumer (B2C) and Business-to-Business (B2B) categories. This is where the money is. (More on that in a moment.)
For now, just consider this. If you're positioned as the go-to writer in a booming market, you can bet you'll find lots of prospects and chances to land work.
Let's look at the fitness industry as a possible niche. I don't think anyone would argue that it's a massive and growing industry. I did some online research and discovered these facts about health clubs ALONE:
The Scope of the Health Club Industry in 2016:
36,180 U.S. Health Clubs in 2016,up 4.8% over 2015
55.3 million Americans belonged to at least one of the clubs
Total U.S. Industry Revenues increased 6.1% to $25.8 billion
Total health club/gym/studio visits surpassed 5 billion
And health clubs are just one aspect of the fitness industry! We also have equipment manufacturers; companies selling nutritional products, footwear, clothing, online fitness programs, fitness club software, and exercise videos/DVDs; organizations that host giant conferences and competitive events; fitness sub-niches (cycling, rowing, weight training, etc.) and much, much more.
Myth busted: (Say this out loud.)
"If I choose a booming niche, I can potentially attract HUNDREDS of excellent clients for my copywriting business."
Let's move on to the next myth.
"I like to work on a variety of projects, for a variety of clients. I'd be bored working in one industry all the time."
Let's look again at the fitness niche to illustrate why this mindset is a myth.
To repeat what we learned… The fitness industry includes health clubs, equipment manufacturers, companies selling nutritional products, footwear, clothing, online fitness programs, fitness club software, exercise videos/DVDs, organizations that host giant conferences and competitive events, fitness sub-niches (cycling, rowing, weight training, etc.), and others.
Two important points about this.
You can see there could be thousands upon thousands of fitness companies who need great marketing writing to reach their customers; consumers as well as suppliers to the industry. In fact, there could be thousands of mid-sized or larger companies searching for you right now.
You can also see there's probably a wide variety of potential clients AND projects in this niche — from web content, blogging, and article writing to video scriptwriting, how-to guides, and many other types of projects.
Does that sound boring? I'm hoping it sounds eye-opening instead!
My goal is to help you arrive at this discovery: "Wow, how could I ever be bored if I'm writing a variety of projects for all sorts of interesting companies?"
Myth busted: (Say this out loud.)
"A strong niche will not be boring for me. There's a wide variety of work to do for all kinds of interesting clients. And if I choose a niche I really enjoy, the work is FUN and rewarding!"
Okay, last myth.
"I'm afraid I'll be limiting my opportunities if I choose one niche industry."
We don't need to spend a lot of time on this one. The fitness industry is just one of many hot, strong, and growing niche industries where marketers are currently seeking skilled writers. Those industries are counting on great content to stay in the game.
Here's a statistic from Content Marketing Institute: "70% of B2B marketers plan to create more content in 2017 compared to 2016."
This includes website articles, e-newsletters, case studies, videos, social media, and content that drives people to in-person events. The article author noted, "Creating content… has reached a near-epic level of adoption."
Yowza! Doesn't it sound like there's an abundance of opportunity for you… if you choose a strong niche industry with lots of B2B companies? Especially if you're the ONLY writer (or one of just a few) positioned in that niche? I'm excited for you already!!
Myth busted: (Say this out loud.)
"If I choose a great niche industry, my opportunities are practically limitless!"
Question 3: How Do I Find a Niche That's Hiring Freelance Copywriters?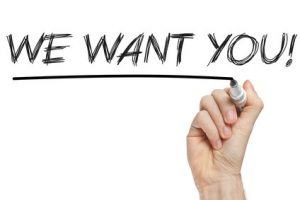 Now the question is, "Which niche?"
You may have jotted down a few ideas or even one or two finalists, but are those industries hiring writers? How can you tell? (I get these questions a lot.)
I've heard a few stories where writers decided to go after a niche that interested them — they even have a passion for it — but it didn't pan out. As a result, they ended up frustrated and skeptical about the niche approach.
All I can say is, this probably happened because they didn't choose a niche that hires writers.
For example, let's say you have a niche idea along the following lines:
"I love the idea of helping therapists and women's life coaches; especially those who help women in transition during midlife. As a woman who has experienced major transitions, I have a passion for that world. There are lots of therapists and life coaches, so that should be a great niche, right?"
Um. Not really, I'm afraid. That's because therapists and life coaches are sole proprietors or one-person LLCs. Most tiny businesses or "micro companies" will NOT have the budgets to hire you for major projects or monthly retainers. Plus, in many cases, teeny companies are the neediest companies. They usually have no background in marketing and will wear you out with endless questions about marketing and copywriting basics, and you'll have to train them.
Working with teensy companies is often an exhausting and low-profit exercise. It's fine to help out a tiny company once in a while, but if you want to make a great living as a writer, try to avoid niche industries where that's your primary prospect.
My mission is to help you find rewarding, HIGHLY PROFITABLE clients for your career in writing!
Who's with me? (Hopefully you!)
Let's look at three clues for finding niches with your ideal clients: "deep pocket" companies looking for writers right now.
But before I show you WHERE to find those clients, here's a list of criteria for identifying a deep pocket company:
It's a mid-sized or larger company with an established track record (several years of success) within the niche market. Remember that teeny companies are often strapped for marketing budgets. Go for the companies that won't bat an eye when you charge $1,000+ for a project!
The company "gets" the value of marketing and great copywriting or content. Your ideal client is a company that spends a decent amount of money to attract customers through web content, email campaigns, blog posts, case studies, videos, direct mail and print materials (brochures, trade show flyers, sell sheets, etc.).
The company has a Marketing Director or Marketing Manager. If the company has a savvy marketing leader on board, it's a very good sign. First, this type of client won't be "needy" when it comes to marketing strategies. They'll be knowledgeable clients, excited to bring you on as a valued partner.
The company doesn't have a writing resource in-house. Many of the companies I work with have a Marketing Manager, web manager, project manager, etc., but no skilled writer on staff. They need to bring in an SEO copywriter or content marketing writer to supplement the core team. In your niche market, that writer could be YOU.
Now that you know what a great client looks like, let's explore three easy clues for finding niches that hire writers.
Clue #1: The niche has lots of B2B/supply companies
I work in the veterinary industry, but I don't work for veterinary practices.
Why? Because practices are small businesses. They typically fit the definition of companies that have tiny budgets and little or no understanding of why they need a copywriter.
Instead, my market is the veterinary Business-to-Business (B2B) world. These are the manufacturers/suppliers who sell equipment, software, scrubs, and many other solutions TO veterinary practices. And boy, do they spend money on marketing! It's an enormous industry with big bucks spent at trade shows and online. Last year, at one trade show, approximately 700 different companies invested thousands of dollars to reach their audiences.
Some invested hundreds of thousands of dollars… and a few invested over a million dollars. That's just one trade show. Think about it!
If 70% of B2B marketers are using content marketing this year… someone has to write all that content. Therefore:
You want to find a niche market where there are oodles of B2B companies all jockeying for business.
How do you do that? The easiest way is to check out Clue #2 below.
Clue #2: The niche has one or more active trade associations
If it's a strong, healthy niche industry, it will have one or more thriving trade associations. I call these associations "gold mines" because they give you wonderful clues into whether or not their suppliers could be candidates for you. They also give you opportunities to make a name for yourself.
Here are the clues into which companies have budgets for copywriting:
Take a look at the ads on the website. Those are the companies with money.
Find a list of corporate sponsors or business members. Those are the companies with money.
Do they have an annual conference? Go there. You'll find the companies with money.
For instance, I found this trade association related to the heating and cooling industry: "ACCA is a nonprofit association whose membership includes more than 60,000 professionals and 4,000 businesses in the indoor environment and energy services community."
4,000 businesses? That's a good sign. Now scroll down their About Us page to see a listing of corporate sponsors. (They're the companies with serious money.)
You want to find a niche with associations like this.
Clue #3: The niche frequently appears in Job Board Postings
Online job boards offer great clues into who's looking for skilled writers NOW. Two of my favorite job boards are:
On each of these sites, you can type "copywriter" or "content writer" into their search box at the top. Remove the location and then click SEARCH JOBS. You'll get an instant listing of current job openings. (SimplyHired.com showed me 14,985 copywriter jobs when I did this.)
Browse through the listings to see if your potential niche market is represented. For instance, I've done this a few times and found that a number of colleges and universities are hiring writers. And many top retailers. And a number of sports organizations. (How fun would it be to write for national sports companies?)
AND… note how many of the ads are looking for copywriters with experience in their specific niche. See the connection?
Now, it's true that many of the listings are for full-time staff writers. But maybe that's what you want! If you prefer freelance writing, these boards offer clues into which industries are hiring writers.
In addition, you'll want to visit these job boards that hire freelancers: DirectReponseJobs.com and FlexJobs.com.
Identify a niche market with companies that are hiring writers as we speak!
Are you getting closer to declaring a niche market? I hope so!
Question 4: How Do I Start Attracting Niche Clients and Growing My Career in Writing?
If you've been following the guidance noted above, you may be ready to declare your niche industry and make a name for yourself in that world.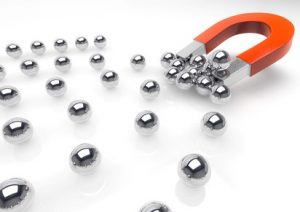 Let's assume this is true so I can show you what to do next.
Now I'm going to use a niche-market example to walk you through the fundamental steps of becoming a client-magnet.
Based on some recent job board searches, I've identified a strong niche market that's looking for copywriters and/or content writers. That niche is retail fashion. According to SimplyHired.com, Bloomingdale's, Bluefly, Cole Haan, Carter's/OshKosh, Michael Kors, Who What Wear, and many other fashion companies are looking for copywriters today, so it's safe to say this could be a great niche for you.
(If you have no interest in this niche whatsoever, bear with me because the following steps apply to ANY niche. Simply replace "fashion" with "my niche" as you read along.)
Knowing that the subject of attracting clients is a lifelong effort… today I'm simply starting with five essential steps to establish yourself so you can begin attracting clients in your niche.
1. Establish a niche client-friendly brand.
Many of us in the copywriting world have debated on the approach to naming your business. It could be done in these three ways (and perhaps others as well):
Use your own name for your business brand, such as Jane Smith Copywriting,
Use "write" words in a straightforward or even clever way, such as Marketing That's Write, or
Name it for your niche market, such as Fashion Marketing Writer.com. (Currently not a real website.)
My opinion? It's MUCH better to go with a business name that will ring a bell with your prospects. In this case, FashionMarketingWriter.com is the clear choice because it instantly:
Establishes that you're a marketing writer
Shines a big spotlight on your niche, so fashion marketers will think, "Wow! A writer who works in our world!"
This is just one example of a niche approach, of course. You could also do something like Fashion Content Marketing, Fashion Marketing Now, etc. The point is — choose a brand name based on your clients and the immediate perception they'll have when seeing your name. A niche-focused logo is important as well. Invest in a great logo so your prospects know you're a pro.
2. Create a niche-focused website.
These days, all roads lead to your website. If you meet a prospect at a trade show, they'll want to see your website. If someone refers you to a prospect, they'll send a link to your website. And best of all, if a prospect is searching online for a professional writer in the fashion industry, up pops your website in Google — with a link to your website.
This is critical because your website is the online version of YOU. It needs to tell your prospects why they want to hire you. When starting out, your website can be as simple as these five pages:
Home: This offers a nice big promise that says you're a fashion writer who can help companies achieve their marketing goals with your help.
About: This is where you tell prospects why you're the #1 choice for them. Include everything relevant about your fashion background: not only are you a skilled marketing writer, you also understand the fashion industry because you're an avid fashionista, you've done costume design for a local theater, you're a Project Runway addict, you know the difference between satin and chintz, and so forth. Be sure to turn your "all about me" content into "how this helps you, the client" content. For instance, "This means I'm the one to help you a) speak authentically to customers about fashion issues that matter to them, b) entice them with your stylish products and, c) get them to buy!"
Services: List all the writing services you provide, framing them for the fashion industry. Don't just say you write video scripts; say you write fashion-related video scripts focusing on styles, trends, etc.
Samples: Include two or three examples of your fashion writing work.
Hopefully you'll have a few articles, web pages, emails, blog posts, product descriptions (for e-commerce), or other relevant samples. If not, do Spec Assignments or volunteer to write for your local retail shop's website or local newspaper's fashion column. Anything to showcase your fashion writing skills.
Contact: Make it EASY for prospects to contact you by providing a phone number and email address or contact form!
One last word about the website. Be sure to use phrases your prospects will use in Google to find you. Fashion companies may be searching online with phrases such as "fashion writer," "fashion copywriter," fashion marketing," "fashion content," etc. Ideally, you'll use these SEO (Search Engine Optimization) phrases in your headlines and throughout your content. (For more on SEO, go to the AWAI article library and scroll to SEO Copywriting.)
3. Tell everyone about your niche focus!
Here's how to do this in LinkedIn, a great place to connect with prospects.
Turn your LinkedIn page into a place where you feature your fashion writing business. Write a detailed profile of your fashion writing services and website.
Then, let all your LinkedIn connections know about your new focus. This includes college connections, previous work connections, and so on, who may be referral sources for you.
Also join fashion-industry LinkedIn groups and introduce yourself.
That's just on LinkedIn. You can also do this in Facebook… and also tell your local retail/fashion stores and everyone you meet. (I'm not kidding. Anyone might be a referral source!)
4. Start writing about your niche.
Think of your writing as client-magnet material. It's a great way to build authority as a niche-savvy writer and it builds a nice sample base for you. Here are three easy ways to create a growing library of niche-rich content for yourself:
Write a fashion marketing blog series on your website. Make sure you're writing about the ways smart writing can help fashion-industry companies reach customers and bring in more sales.
Write for a fashion trade association. Find a fashion or retail trade association and volunteer to write articles for their website and/or a journal. I do this in the veterinary industry, and recently I was asked to do a monthly ghostwriting assignment for a B2B company. Hooray!
Write for a fashion website. Is there a popular fashion blog you admire? I did a quick search and found this one:
http://youlookfab.com/. Volunteer to write guest posts, or inquire about possible paid blogging for them. Anything to get your writing out there.
5. Do something every day to keep the momentum going.
I've given you a lot of steps here, and it may seem overwhelming. But if you break these action items into small daily steps, you'll get there within just a few short weeks. I did this with PetCopywriter.com and I just kept it going every day. This method has worked wonders for me.
So there you have it. Answers to your top questions about choosing a great niche for your career in writing. I wish you the best!
*PWA (Professional Writers' Alliance) is brought to you by AWAI (American Writers & Artists Inc.)
PAM FOSTER, Director of Copywriting Training at AWAI, is also a Certified SEO Copywriter specializing in web content for the pet industry via PetCopywriting.com. She teaches copywriters how to succeed with niche-industry clients and is the author or AWAI's program, "How to Choose Your Writing Niche."