Get More of What You Want…
Transform your copywriting career into a fun, profitable adventure by taking advantage of PWA's member-only benefits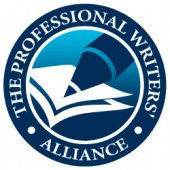 You can build a successful career – FAST – with the resources that are yours as a member of the Professional Writer's Alliance (PWA).
As a member in good standing, you'll receive:
A place inside the ultimate copywriters' community: Joining PWA means immersion in a warm, friendly copywriting support group. You'll connect with peers, mentors, and experts across every major professional writing niche – and they all want to help you the next step forward as a copywriter. Success is much easier with this community of advocates and professional friends on your side!
"Alliance Dollars" to invest back into your copywriting career. Your regular PWA dues earn you special "Alliance Dollars" you can use to build your skills and attend qualifying industry events. Accrued on a one-to-one basis monthly, you earn a bonus $100 Alliance dollars each year you remain a member (Read more details about earning and spending Alliance Dollars here).
Access to PROVEN how-to templates and cutting-edge copywriting tools. PWA maintains a full library of practical resources for working writers, including proven templates for managing your copywriting career, creating outstanding work, and building a balanced, enjoyable lifestyle as a writer. Plus, new resources are added monthly, so you'll always have access to the best of what's working now.
Members-Only discounts on premium copywriter training and live events. Each month, you'll have access to an exclusive discount on one or more of the copywriter training programs offered by our partner and prestigious industry leader, American Writers and Artists, Inc. (AWAI). You'll also have ongoing, members-only discounts on select hands-on coaching opportunities and live training events for copywriters.
Exclusive interviews, critiques, and spotlight sessions with copywriting leaders. Every month, PWA adds new expert interviews and "member spotlight" features to keep you up to date about what's working now in our industry. Plus, watch for behind-the-scenes project critiques of winning copy so you can see exactly WHY some copy works better than others and level up your own work.
Access to freelance writing clients: Each month, you'll see a fresh jobs list in PWA News & Notes subscription. Plus, PWA members get 24/7 premium-level access to a private jobs board built exclusively for direct response writers. There's no shortage of high paying work available, and you'll be among the first to know about new opportunities through your PWA membership.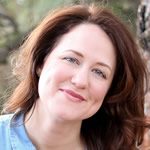 Julie Hasset
Copywriter & PWA Member
"A big reason I can enjoy my version of the writer's life is due to making connections to the right people."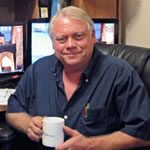 Steve Maurer
Copywriter & PWA Member
"Being a PWA member has given me a sense of extra credibility. The logo is proudly displayed on my site."
Membership seals and alliance insignia for your personal marketing. Attract more freelance writing clients when you proudly display your PWA insignia on your website, business cards, and other personal marketing materials. This is a professional association that brings you credibility and signals to prospects that you're serious about copywriting success.
Free advertising for your copywriting career. As a member, you'll a free listing in AWAI's exclusive Directory of Professional Freelance Writers. This online resource functions as a "mini website" for your copywriting business, helping you attract new clients looking for a well-trained writer (plus, setting up your business page is super simple!)
This listing of member benefits – while extensive – is only a part of what becomes yours when you join PWA.
Fresh benefits are constantly being added to the alliance – all thanks to feedback from members like you!
Claim these benefits for yourself today, and start getting more of what you want out of your copywriting life.