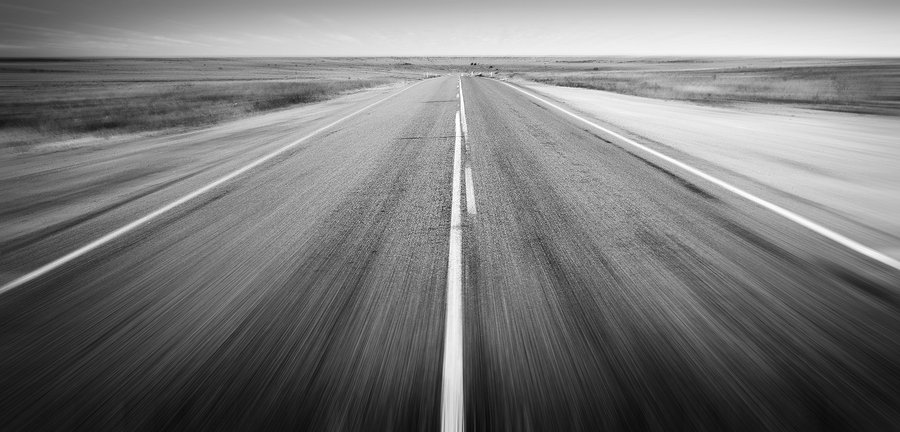 No Time to Find Clients? Shortcuts Do Exist …
From PWA Managing Editor Jen Adams
"I need to find clients THIS MONTH!" wrote a PWA member.
But, like many of you, she's busy. Family responsibilities … social obligations … oh, and a full-time "day job" in the mix, too. There's not much time left over for building a writing career.
So does that mean there's no hope? No chance of becoming a well-paid writer with a full book of business?
Hardly!
You CAN find great clients even if you don't have much time for self-marketing or browsing job boards.
Shortcuts do exist.
Using them often means deviating from the path you had planned. Then again, it is a summer of client-getting experimentation around here. We don't have to play by "normal" rules, whatever those might be … we can color outside the lines, break from old patterns, and swap frustration for freelance success.
Everything this month is built with that in mind. Our guest expert, Dan Gallapoo (a.k.a Doberman Dan), has step-by-step advice for what to do when you need clients NOW. Our PWA Deal of the Month features a program to help you get results from your self-marketing efforts in as little as three minutes a day, and when it's time for motivation and action, you'll see even more tips for making the most out of tiny bits of time to super-charge your writing success.
Every step of the way, you'll find support. Just reach out — the whole PWA community and all our resources are always available to you. Put a question out to the PWA LinkedIn Group (Not a member? Request access by clicking here) or dive into more of the resources waiting for you inside the PWA member's area.
Keep Going Strong with Our "Summer of Clients" Writing Challenge
We're at the halfway point of our "Summer of Clients" writing challenge, and I hope you're taking full advantage of the opportunity to grow your copywriting business and get paid to do it … especially since our top prize is $500.
If you need a refresher, or want to jump into the competition now, the full details are right here for your reference.
To sum things up, until the close of the challenge on July 31st, you'll be putting a new client-getting tactic to the test. Then, reflect on your experience and write a short essay summarizing how things went. Submit your essay on time and in the correct format, and you'll be eligible to win one of four cash prizes.
The deadline to turn in your essay is August 15th — and I'm setting aside the whole second half of the month to read your entries. Fill my inbox with your stories … your success, your lessons, your advice for your fellow members … and remember to reach out to me anytime at pwamonthly@awaionline.com if you have questions.
Your Motivational Minute
You don't have to eat the whole elephant alone …
For any big project, there's a great big cliché saying to go with it.
Today, I'd like to break one apart — the one about the elephant.
"How do you eat an elephant? One bite at a time."
It's supposed to reassure you that when you have a big goal, taking small steps forward will get you there. Eventually. You just have to keep at it.
Well, that's great, but most of us don't want to be successful writers "eventually." We want to be successful NOW.
Plus, have you ever really thought about how sick and tired of elephant you would be if it were all you'd been eating for months? You'd hate the sight of it on your plate … the thought of one more serving … and to be honest, it'd probably go bad before you were even close to done with it.
It makes that proverbial elephant a lousy representative of your goals for your writing career. Unless, of course, you're willing to share it around …
That's right. While you may only be able to swallow a little bit of an elephant project at once, a team of people can help you devour the whole thing quickly.
Looking for new clients? You don't have to reinvent the wheel when it comes to prospecting — resources are waiting for you inside the PWA Member's area.
Need help with pricing, picking a niche, or building your freelance website? Again, it's been done. There's a whole team of people who can show you what they did and how to follow in their footsteps. Or you can partner with them in an accountability group while you leap ahead.
So, if there's a part of your writing life that's overwhelming you like a plate full of elephant, quit trying to stuff it down your throat one forkful at a time. Push back your chair and invite others from the PWA community to join you!
PWA's "Creatives in Business" Book Club
The goal of our "Creatives in Business" book club is to give you the insights and tools to improve your skills on the business side of the writer's life, so you will have more time to focus on doing your best work and enjoying the benefits of a successful creative career.
This month, we'll wrap up our quick dive into Tim Ferriss' book,
Tools of Titans: The Tactics, Routines, and Habits of Billionaires, Icons, and World-Class Performers. With its strong links to his podcast, The Tim Ferriss Show, this book (especially the chapters you've sampled here) has hopefully let you learn in multiple ways from Ferriss' friendships with the world's elite performers.
The chapters are short, but the conversations are long. They meander around key issues of building meaning, building businesses, and building a life you love (whatever that may be for you).
We've heard from writers, comedians, and entertainers so far. This month, let's take on a final three experts from the more inspirational and entrepreneurial side of things.
You'll want to take a look at these three chapters and the corresponding podcasts:
Ryan Holiday: Author of The Obstacle Is The Way and an influential creative force, Holiday focuses in on overcoming creative roadblocks in the podcast called Useful Lessons from Workaholics Anonymous, Corporate Implosions, and More.
Tony Robbins: Now famous as an elite-level life coach (of sorts), Robbins started out in life as a broke, conflicted kid. His personal transformation has led many others to greatness, and his book chapter will help you with tips to move forward faster, as will the accompanying podcast, Tony Robbins on How to Resolve Internal Conflict.
Jocko Willink: What can a former Navy SEAL teach a bunch of writers? I think the ability to detach from the task (and do the work!) is a big lesson here, but there are dozens of others both in his book chapter and in his podcast, The Scariest Navy SEAL Imaginable and What He Taught Me.
Remember, the podcasts are 100% free and can be listened to on almost any device that plays audio. Stream them online or download them to your player of choice and dig in!
Next month, we'll be moving back to a traditional book. But I'm open to suggestions in terms of how I can help you get the most out of this book club experience. Drop me a line with your thoughts at pwamonthly@awaionline.com or leave a comment in the LinkedIn group.
Your Action Step for July
Take 10 Minutes to Do the Thing
You know, don't you, exactly what I mean when I say "the thing?"
It's the thing you're supposed to be doing to grow your writing business …
Maybe that means following up with the quote for the client you're not sure how to quote.
Hitting 'publish' on that LinkedIn article you've been polishing for weeks.
Ordering the business cards you've been talking about for months.
And so on, and so on.
I don't know what's on your list right now.
But I do know that tasks we've left unfinished take up more mental bandwidth than completed work and fresh goals.
So if you're feeling a bit stuck … or like you just can't focus on your upcoming goals …
It's time to take 10 minutes and do "the thing" you've got on your mind (or at least get it started!).
Will it solve everything for you right now? Will working on it scoop the last of your elephant off your plate?
Maybe. Maybe not. But putting in some time – even just 10 minutes – will help free up the mental bandwidth you need to break out of your rut and start making progress again. Promise!
July Guest Writer Series AND Expert Spotlight
How to Win Clients Fast (Especially When You Really, Really Need One)
What can you do when you need a client fast? Dan Gallapoo (a.k.a Doberman Dan) has answers for you inside this month's Guest Writer series.
A serial entrepreneur, direct-response copywriter, and best-selling author, Dan is well known in the marketing world for his ability to quickly attract top-quality clients and deliver results for them. Plus, when he's not working for clients — like the billion-dollar marketing firm that just signed him for their next launch — he builds and sells his own businesses.
Yet his success didn't happen overnight. He remembers exactly what it was like to be just starting out … and since not all of his business ventures have worked out as planned, he knows first-hand what it's like to be in a tight spot and needing to make income fast while you regroup or switch careers.
So if you're ready for some practical, real-world advice on landing clients quickly, be sure to tune in for each of Dan's articles this month!
You'll learn:
If his back was against the wall and he needed money NOW … this is what he would do … step-by-step … to land a copywriting gig ASAP. (It's also the secret to standing head and shoulders above ALL the other freelancers vying for the same gigs.)
Dan's "Zen secret" to getting paid ridiculously high fees.
5 ways to make sure your "monthly nut" is always covered … each and every month. (Freelance copywriters not privy to this will struggle every month … but now YOU don't have to.)
The "under the radar" place where ALL of the highest-paying clients are hiding. (And his proven system for sneaking into their hiding ground and pulling out more gigs than you can shake a stick at!)
How to attract clients – instead of pursuing them. (This little secret allows you to sift and sort … and only work on the projects you're most excited about.)
Plus more … and this series isn't the only advice you'll be getting from Dan this month. He's also agreed to join me for a special conversation going deeper into the issue of getting clients quickly and breaking yourself out of the "desperate writer" mode for good.
We'll sit down for this conversation on July 18 at 12:00 p.m. ET. I hope you'll join us … and if you have questions you'd like to submit to Dan in advance, just drop me a line at pwamonthly@awaionline.com with the subject line "Question for Dan."
Deal of the Month
Save $100 on 3-Minute Marketing: Bite-Sized Strategies to Build Your Freelance Business in Just 3 Minutes a Day
You know you need to market your business … but you don't know where you'll find the time!
It's a challenge all solo entrepreneurs face, but Michael Katz has built an elegant solution to the age-old problem. In 3-Minute Marketing, he uses short, funny videos to give you practical marketing advice you can put to use immediately as you manage and grow your business.
I think I've watched all of the videos in Michael's course several times over now – they're that good. Plus, they get real-world results in a span of time not much longer than a bathroom break, as fellow PWA Member Steve Maurer shared:
Are you getting the 3-minute marketing tips from Michael Katz? If not, you should. One tip alone saved me $500. I hadn't heard back from a client who still owed the last third of a writing project. I figured it would be a write-off. But I used Michael's tip #22, an email tip, and sent it. Today I got an email apologizing and letting me know the check had been mailed. And our business relationship was still intact!
What will you learn in three minutes? What problems in your business will Michael Katz help you solve … FAST? There's just one way to know – put 3-Minute Marketing to the test and take advantage of July's special PWA Deal of the Month by clicking here.
Copywriting Opportunities
Jobs! Clients! Oh My!
If you're looking for help finding a client for the "Summer of Clients" challenge, be sure you're checking DirectResponseJobs.com! Here's who's hiring on the site right now:
Love entrepreneurship and web copywriting? Rent the Runway Foundation is looking for a Digital Editor to help tell their story and spread their mission of opening up entrepreneurial opportunities to women all over the U.S. Experience preferred (2-3 years) and social media savvy required.
Only the best survive … at least when you're writing challenges to existing copy! SurvivalFrog is looking for a survival/prepper copywriter to work with them on a contract basis to write test copy to put up against their current winners.
Social media manager needed at SELFMADE, an online tool to help artists and other creative types share inspiring images of their work. You'll be working with members to develop on-point online branding for their individual businesses in a hybrid employee/consultant role.
Find out more about these and other writing job opportunities at DirectResponseJobs.com.
Remember, along with access to DirectResponseJobs.com, your PWA membership allows you to post a page that promotes your writing services.
It's like having your own mini website right on our job board. This allows marketers searching for the perfect writer to find and contact you directly. To access this important PWA benefit, go to DirectResponseJobs.com and click Access Your DRJ Premium Resume.
Make the Space … Even If It's Only a Minute Long
The time crunch is a real struggle for all of us, especially in the summer months. But we either let life – and our goals as writers – go whoosh right on by us, or we make the space.
One minute can be enough, as you'll see in both Doberman Dan's features and the short lessons from Michael Katz (if you do his 3-Minute Marketing program). After all, it doesn't take long to post up a question to the group … reply "Yes!" to a new client … or finalize a self-marketing piece.
I know you have a lot on your collective plates. I know if you're pushing yourself to do the "Summer of Clients" challenge, you're already stretching. But I also know that hitting a goal … like landing that new client, for example … makes all the extra effort feel worthwhile.
Let's create something to celebrate next month. Draw yourself up, lean on the full PWA network of support, and make the time you need to use the fast-action tips you'll learn this month.
It's going to pay off, and I can't wait to hear about your success!
Jen Adams
Managing Editor
PWA
P.S. Push, push, push … I know! These last couple of months I've really been laying it on. That's why next month, we'll be taking a strategic break – and I've got the perfect expert lined up to show you how a deliberate "breather" can bring you back to your work with fresh insights and more energy.