Connect with Freelance Writing Clients the Step-by-Step LinkedIn Way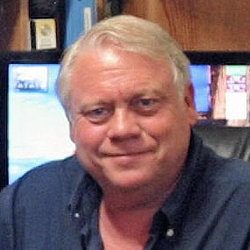 By Steve Maurer, Guest Writer for PWA (Professional Writers' Alliance)
This is from a series originally posted on PWA in 2015 and has been edited/updated.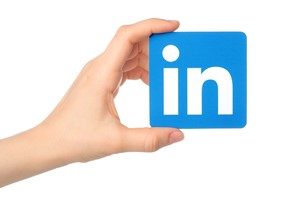 There's a theory that every person in this world is connected to every other person by a chain of no more than six contacts.
In his story Chains, Hungarian writer Frigyes Karinthy used the term "chain of acquaintances" to explain the idea.
Since then, there has been much debate as to its validity. Microsoft even conducted an experiment in 2008 using 30 billion emails and other electronic messages. The conclusion? The distance between any two people on the planet is, on average, 6.6 degrees of separation.
After using my LinkedIn profile for about three years now, I'm inclined to believe it.
Why use LinkedIn to find freelance writing clients?
After all, there are many social networks out there. It seems like a new one pops up every week.
And on many of them, it's very easy to make a connection with another user. In fact, you may end up being connected to someone without even knowing why or how. But it seems like you really have to work to make a connection on LinkedIn.
There's a reason for that. Several of them, actually.
First, and probably foremost, LinkedIn is a network designed specifically for businesspeople. Connections are not made hastily. They are well thought out and deliberate.
The question isn't, "Why not connect?" The real question is, "Why should I?"
There are no games, contests, or playful distractions. While you do get little red flags for messages or other notifications, there's no cheery little ding. Like the Simon and Garfunkel song bemoans, it's the "sound of silence."
But, quiet can be good, very good.
Because it is a business network, many businesses allow access during work hours. Twitter, Facebook, and other social media sites are often banned on company computers.
But, one of the best reasons to use LinkedIn is that its format allows you to promote yourself in the right way, and to the right people. Additionally, many companies use LinkedIn to search for talent.
And that talent includes freelance or independent writers. Writers like you and me.
Now, before we get started, I've got a confession.
A lesson learned about using LinkedIn to get freelance writing clients…
I've been a fan of using LinkedIn to connect with prospective copywriting clients for a while now. In fact, I wrote a series of articles about LinkedIn for The Writer's Life. The title of the first article is Get Paying Clients with a Free LinkedIn Profile.
And while I still advocate signing up for a free profile account on LinkedIn and building it in "free mode," I've changed my tune a bit as well.
Or perhaps I should say I've fine-tuned my perspective.
If you really want to leverage LinkedIn to its greatest benefit, you'll want to move to a paid, premium account. Now, you should know it's not that expensive. Many who call it expensive, do so because they've gotten poor results.
And often, poor results are the end result of not knowing what to do.
By the end of this post, you'll know exactly what to do and you'll have a top-quality, attention-grabbing, client-snagging profile. You can, that is, if you get in the right frame of mind, follow these steps, and act with confidence.
Here's what I mean by the right frame of mind.
So many people want something for nothing on the Internet. And they really expect to get it because it is the online, digital world after all. Everything should be free, right?
But the savvy ones, the folks who succeed, realize that sometimes you have to pay your dues. And they don't complain because they see the value.
Let me give you an example.
My LinkedIn expert friends recommend every freelance copywriter get a Business Plus account. If paid in one yearly payment of $576, your investment would equal about $48 per month. [Editor's note: LinkedIn's Premium price may vary, and they occasionally offer specials.]
Sounds expensive, right?
It depends!
I signed one client recently, relying heavily on my LinkedIn profile. That client pays me $800 per month — every month — on retainer. Let's break that down to its core value.
One month's work for that one client pays an entire year of my LinkedIn investment, with $224 left over. Just one month!
The rest of the year is free money, as far as my LinkedIn account is concerned.
My first client that came directly from LinkedIn paid me $200 per month for two and a half years. That's $6,000!
I see way too many aspiring copywriters try to nickel and dime their way to success. Not going to happen.
When it comes to real results, quality trumps cheap almost every time.
It's the same with your LinkedIn profile. Build it with the free account. But when you're ready to rock and roll, upgrade to premium for optimal results.
In just a moment, we're going to look at the first elements of a rock star profile. I'll show you what to include, what to leave out, and what not to do when building your profile.
In the meantime, if you don't have a LinkedIn profile, sign up for the free account here. You'll use it to build your page. And if you do have one, but haven't visited it for a while, log in, look around, and get familiar with the moving parts.
I can guarantee you after applying the four steps you'll get in this article, your LinkedIn "office" won't look the same. You'll start decorating it with… clients.
Step 1: Build a Search-Friendly LinkedIn Header
We're going to start building your powerful LinkedIn profile, beginning with the header section.
Some of the header copy may already be filled out with information you supplied when you created your free LinkedIn account. Don't worry… it's easily changed.
In fact, you'll want to edit your LinkedIn profile frequently. It should be a living document. Your profile can be one of your most important self-marketing tools… if you work at it.
I've seen many people let their profiles stagnate, often for years. Maybe they're happy where they are and don't feel the need to update their information, or maybe they don't realize the advantage of being active on LinkedIn. I've talked to many people who don't even remember their login password!
Whether you're a freelancer marketing your services or have a 9-to-5 job, keeping your profile updated is important. LinkedIn profiles that change get noticed.
That brings us to a question that needs to be addressed before we start in on the header section. I know you're raring to get started. I get that. But…
You need to answer this first.
What is the Purpose of Your LinkedIn Profile?
Before you can map out a journey, you need to know the destination.
Having a destination will help you determine the best route. And it helps you decide what you need to take along. Your LinkedIn profile is no different. To build the most effective profile possible, you should determine where you're going, what route you want to take, and what tools will help you get there.
If you've selected a niche, it's easier to fill out the profile because you know what to say to your prospects. You'll have a good idea of the words they'll use in LinkedIn search to find you.
If you haven't selected a writing niche, you can still create a good profile. It just helps if you already have one picked out. But, remember that if you do have a niche, you're not locked in for life. If you go another route, you can easily adjust your profile to fit.
So, let's get started on the profile header section.
The Five Main Sections of Your Profile Header
Again, some of these sections may have been populated when you signed up for your free account. But they are easily modified. The main sections are:
Your name
Your photograph
Your professional headline
Your contact information
Your header image
The Name Fields are for Names
The name fields should be fairly obvious. But some people try to get fancy here. Keep in mind that LinkedIn is a professional business network.
Place your first name in the First Name field and your last name in the Last Name field. Simple enough. But you'll see special characters, like stars or hearts, in these sections. Don't do it.
According to the LinkedIn "rulebook," your real name is all that should appear there. The one exception is if you have a degree, such as PhD. That can be included in the Last Name section.
So keep it simple. According to LinkedIn expert, Ted Prodromou, it will help people find you more easily when they do a search.
Your Photograph Should Represent You
There is no one right way to create your photo. But there some practices you should definitely avoid.
The profile photo is important because it's the first thing people notice when they view your profile. Ted Prodromou believes the photo and your professional headline are the two most important parts of your profile. And the photo may be number one in capturing your viewer's attention.
Here are some photo dos and don'ts:
Do use a photo that looks professional. You can have a photo taken at a professional studio or create one on your own. Just make sure it presents you as a professional.
Do make sure your face is visible. Prospects want to see the person they'll be working with. Headshot photos are good. Full body photos don't let your prospect see your face. My photo is from the waist up, but you can still see my face clearly.
Do be careful with "props." If you must include them in your photo, they should make sense and relate to your business. For example, Pam Foster is holding her pet dog in her photo. She writes for the pet and veterinary industry. It makes sense.
Don't use artwork. Logos are out. Cartoons are not good (unless it's a caricature of you and you happen to be an artist). People don't hire logos. They hire people.
Don't use someone else's photo. Silly, right? But I have seen it on profiles. I've seen celebrity photos and glamour shots of unknown models used. In a word: Don't!
Crafting Your Professional Headline
Your headline is another important part of your profile. It helps people find you in search. And again, this is not a place to get cutesy. Business network, remember? "Chief Happiness Officer" just doesn't cut it.
You have 120 characters to work with. Make them count. Don't use special characters. Keep it plain and simple. Make sure you keep the most important keywords up front.
Here is what my headline looks like today: Industrial B2B Copywriter: web copy specialist, ad copy, content marketing, case studies, press releases, landing pages.
My target market is first. Next, the various types of writing I do. Using the correct word combinations assists in search results.
Test different headlines to improve results. Keep one for a month, note the results and then try another. You might write down several in a Word document. You can track the length, making sure you don't go beyond the 120-character limit. [Editor's note: LinkedIn occasionally changes its character limits.]
Do You Want to Be Contacted?
Once prospects find you and view your profile, do you want them to hire you?
Kind of a nonsense question, isn't it? But many people make it difficult for potential clients to contact them.
You should include as much information as you feel comfortable providing. I include as much as possible. If they haven't reached me… they haven't tried!
The contact information is divided into two sections: visible to your connections and visible to everyone on LinkedIn.
The information that is only visible to your contacts includes your email address, your instant messaging app (I have Skype listed), your phone number, and your address.
A lot of folks feel uncomfortable showing their phone number. I get that. But if you want to be successful, you need to make it easy to contact you.
I don't often recommend a product in my articles. But, I'll make an exception in this case. I use the MagicJackGO device. It allows me to have a business phone that's separate from my home phone, and gives me a conference call number. I can call anywhere in the United States or Canada at no additional charge. For less than $60 a year, I have an effective business phone. It was designed for freelancers and people who travel frequently. You can check it out here.
I'll close with the part of your contact information that's there for all to see. It includes your Twitter account and your website link. Actually, you can have more than one link. The "Other Sites" link opens up a box to add more. For example, I have listed my website, my Facebook business page, and my new company page on LinkedIn.
The free account limits what you can have in your content information. When you switch to a paid account, you can add text to the links.
Your Header Image
Let's touch on one more profile section. I hadn't given this much attention, filling in the space with a nostalgic graphic with an antique typewriter, rotary phone, and alarm clock.
It seemed fitting… and whimsical…
And according to a LinkedIn webinar I attended, it was also completely ineffective.
The webinar advised us to use header images that will clearly speak to our target audience. So I changed the nostalgic graphic and put the following text to add clarity and increase my appeal to my prospective clients:
"Need to talk directly to your ideal customers in their language? If you're in the industrial manufacturing or safety industries, I can help. I've been one of them."
I'm concentrating on the most difficult challenges my prospects face. And with this targeted header image, I'm letting them know why I am the most appropriate choice to help them.
Keep in mind… everything you do should be focused on addressing your prospects' needs, challenges, and interests.
Okay, this should give you plenty to start with. Today, take a few minutes to edit your profile header to improve search and contact results. You can look at mine if you need some ideas.
Step 2: Create a Client-Friendly LinkedIn Summary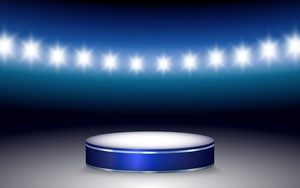 In this section, we're going to look at my favorite profile section — the summary. I enjoy working this section and have probably changed it seven or eight times over the last three years. I actually have fun rewriting it, tweaking it to perfection.
How Do I Write Thee? Let Me Count the Ways.
There are several ways you can write your summary, which is the first part of the background section. You have 2,000 characters to make your case.
I'll get this out of the way first. The absolute worst thing you can do is not fill out the summary section. Leaving your summary blank is like putting up a billboard with no message on it. It's noticeable, but the fascination ends there.
People will just drive on by. Can you hear the crickets chirping?
So just how do you write a good summary? As I mentioned, you can write it several ways.
Some people merely list their skills in a bulleted or numbered list. In my opinion, that's the least creative way to showcase your services. When I read one of these laundry list profiles, it makes me wonder how much the person really knows about those skills.
There is nothing in the profile to entice or convince me that this person is who I'm looking for. This is often the indicator of a newbie, either in their craft, or in building a LinkedIn profile.
Next!
It's better if the summary has a little meat on the bone. A paragraph or two explaining about the profile owner is much better. Then put in the list of skills. At least that way, the reader has a little more to go on than just a list of words.
Numbered lists or bulleted lists are fine. I use them in my profile summary.
But please, give your prospect more information. It's the best way to make a qualified decision.
There's another way to write your profile summary. And it's my favorite way because it's not necessarily the norm. It gains attention and goes a long way in convincing your prospect they may have found their writer.
But first… one more Shakespeare misquote.
All the World's a Stage. Where's Your Spotlight Shining?
When you are marketing yourself, there are three centers of interest you can use. They are:
Service-centric ­­— showcasing the services you offer
Egocentric — with the spotlight squarely on you as a service provider
Prospect-centric — where you shine the light on the person who deserves it, your prospect
You already realize that the laundry list summary is service-centric. It's like setting out a bunch of cookies on a tray and asking your prospect to pick one. Except that they may not pick a service since they don't look appetizing.
An egocentric profile focuses the spotlight on the profile owner. It's really a very common form of summary. Everything in the summary touts the expertise of the owner.
They can do this. They can do that. And they can even do that thing over there. Because it focuses on the writer, the reader often feels left out. The summary comes across as a hard sell. And that can drive people away.
The egocentric summary is a little better than the service-centric summary. At least the reader has a better idea of what the writer does. A good decision can be made in that case.
How do you spot an egocentric profile summary? One of the easiest ways is to count how many times the word "I" is used. If the summary is peppered with it, the summary is probably egocentric. It can be very noticeable when the summary is short.
How to Write a Prospect-Centric Summary
I've tried to make my summary prospect-centric.
I used up almost all of the 2,000 characters and the word "I" is used only four times. When writing my profile summary, it doesn't tell the reader what I do. It tells them what I can do for them.
One way to do that is to tell a story. Not your story. But the story of them, your prospects. You probably know that storytelling is an effective way of marketing and selling. Use it to market yourself!
At first, it may seem foreign to you. But practice writing a story-based summary. I use a separate document to get it just right before I copy and paste a new summary.
For an example, here are the first few paragraphs in my summary. Some are single sentence paragraphs, by the way. My grade school grammar teacher would cringe. But it's more readable.
You've got a great product or service. Something that would really help your targeted market.

Your offer is excellent. But it's difficult to get noticed in the crowd.

So, how do you stand out?

You must be someone potential clients can get to know, like, and trust.
A likeable expert. Content marketing does that. Content marketing is not a noun; it's a very powerful and active verb.

I can help you. I specialize in content marketing.
Do you see what I mean?
Until you get to the end of the section, it's all about the reader, my prospect.
It lets them know that I understand their challenges. And that I know what it takes to solve them.
I do follow that up with a list of services I provide. But then I immediately jump back into their story. Here's what it looks like:
You present yourself a likeable expert by marketing with quality content. That content includes:
Blog articles

Website content that answers questions

Lead-generation emails, landing pages, and autoresponders

Case studies and special reports

Newsletter articles and placed industry publication articles
All of these items — and others I didn't mention — are good examples of marketing content. All are used for content marketing. And while they don't ask for a direct sale like ad copy, they each must have a call-to-action. These calls-to-action present you as a likeable expert, a trustworthy source of information. And as a friend, because people don't buy from companies. They buy from people. And they buy more from people they consider friends. It's just that simple.
If you've finished your profile header, it's time to turn your attention to your summary. It's more than just a jumble of words. Really, it's one of the most powerful pieces of sales copy you'll ever write.
And by the way, it's a great sample of your writing expertise. Something to think about, right?
Step #3: Add Credibility Boosters to Your LinkedIn Profile
If you've been following the previous steps, you have a pretty good profile in the works. Now, you'll find out how to add some credibility to your profile to help convince your prospects they have found the right person.
You may not have a lot of information to use if you're starting out fresh. Don't fret… those things will come as you gain experience. If you've done well on your profile summary, many prospects will find that compelling enough to contact you.
There are some areas that will grow as your business grows. And some new features LinkedIn has added don't necessarily speak to your writing skills. But they can be very important as well.
To start with… what can you do?
The Skills and Endorsements Section
This is a very interesting section because you may not be the only one adding to it. As your network grows, many of your connections will be helping you out. And they may know more about you than you realize.
The obvious skills are those related to your writing. You should include them as a skill to be endorsed. But I have had other people add skills I missed or didn't feel comfortable adding.
For example, I didn't include social media when I built my profile. I hated Facebook, had no idea what a tweet was, and was generally social media impaired.
But as I started moving around in social media, people recognized my skill and added it for me. In fact, I've now been endorsed for social media 53 times.
Don't forget to include your skills that aren't directly related to writing. If you look at my profile, you'll see computers, software, home repair, electricity, and facility maintenance skills. Many are related to my niche, not my writing.
Include skills that relate to your niche. It will help in search. If you don't have a niche picked out, add your skills and hobbies. Your niche may find you!
You can have up to 25 skills listed. The top 10 recommended skills show up first, with photos of some of your endorsers. For instance, I've been endorsed over a hundred times for copywriting.
After the top 10 skills, you'll see a field of skills, listed by the number of endorsements per skill. When in edit mode, you can manage your skills, either adding more, or removing some. This does give you some control over what is shown.
There is some debate over the value of endorsement. After all, anyone can endorse you for anything, whether he or she knows you or not. But, it does have an impact on search by providing the keywords your prospects are using to find help.
But for impact, you can't beat this next section.
Recommendations Are Powerful Tools
How do you feel about celebrity endorsements?
I have a little bit of doubt in them. After all, the person is getting paid for endorsing a product or service. They're benefitting, whether you buy the product or not.
Sure, some of them are credible people… perhaps. But I don't know them, so I can't be sure if they really use it or not.
But consider this.
Suppose you need some landscaping for your yard. The couple down the block just had theirs done and it looks great. So you walk over and talk to them.
They give all kinds of praise for their landscaper. And everything they tell you about the company's work, integrity, and prices sound excellent. Just what you're looking for.
What do you think you'll do next? You'll call that landscaper and at least talk to him.
That's the power a LinkedIn recommendation can have for you as well.
Unlike endorsements, which can be just a drive-by click, recommendations take some thought, some time to write.
In the long run, they carry more weight than an endorsement in convincing prospects to call you.
To ask for recommendations, hover on your photo in the top menu bar, to the far right of the search bar. On the dropdown menu, choose "Manage" next to the "Privacy & Settings" option. Once clicked, you may need to sign in again. Don't worry, that's for privacy and security reasons.
The bottom half of the next page has a tab labeled "Profile." Under "Helpful Links," click on the "Manage Your Recommendations" link. On the next page, you can click a link to ask for recommendations. You can also give recommendations from this page.
When you click on the link to ask for recommendations, you'll get a series of boxes that will expand as you type into them. If you have several entries for experience, you'll choose the one for which you want recommendations.
The next box that appears is where you add the person you're asking for the recommendation. You can do up to three at a time. My advice is to only send to one at a time. That way you can personalize the request for that person.
You will get two more boxes asking about your working relationship to that person. The final set of boxes is where you type your request. Don't use the standard default message here (or in any LinkedIn communication for that matter). Make a personal request and be specific.
In fact, I usually contact the person via email or phone first. They may agree to give you one, but don't feel comfortable writing it. If so, offer to write it for them and then copy and paste it into the request you're sending.
They can then make any edits to it they choose, and send the recommendation back to your profile. You cannot manually add a recommendation. It has to come through your profile.
The caveat is you must be connected to them on LinkedIn.
Start adding the skills you have. Remember, they don't need to be specifically related to your writing skills. And if you have connections already, consider asking them for recommendations.
Take a few minutes to explore your profile. You'll find some other ways to add documents and media. These can often help strengthen your profile even more.
Step #4: Put Your LinkedIn Profile to Work
In this step, you'll start putting your profile to work. You'll add people to your network, join groups, and follow companies. And I'll also show you two ways to "face the public," and get noticed.
But I want to be honest with you here. You'll get the most benefit from these actions if you have a paid LinkedIn Premium account. I suggest choosing the Business Plus plan. Currently the investment is around $60/month if you pay monthly. You can save 25% if you pay by the year, bringing the equivalent monthly investment down to around $48.
I've been using a paid account since the second month I had my profile, starting about three years ago. In my opinion, you need a Premium account to get the most benefit from your profile. The free account has limitations that will slow you down.
So it's up to you to decide. How fast do you want to move and how much are you willing to invest, both in time and money? Remember — the fee you make from one client may actually pay for your Premium account subscription for the entire year.
Find Those Freelance Writing Clients!
The search box resides at the top of your profile page. It's one of the best tools for researching potential clients, connections, and more.
Before you type anything into the search box, click on the dropdown menu to the left of it. You'll find you can customize your search. The options include:
People
Jobs
Companies
Groups
Universities
There are also two options for posts and for searching your inbox. But the first four are where you should start. Select the filter you want to use, then type into the text box, and click the magnifying glass to start the search.
Search for People to View their Profile
For example, entering my name using the people filter will display a link to my profile and to similar people with the same name. Notice that on the left side of the results page are additional filters to tweak the search further.
Play around with them and learn how you can get the results you're after.
To the right of the profile link are some options that include "Connect," "Save," "Send InMail" (messaging through LinkedIn), and "Share."
Search for Companies
If you want to follow and eventually write for a particular company, use the "Companies" filter from the search box menu. Using my name again, you'll find my company page that I just started. You can choose to "Follow" a company and you'll get updates from them in your news feed on the homepage.
If you're already following them, you can find their page easily. Clicking the "View" button will take you there, where you can see their recent updates.
To get noticed, "Like" or comment on their updates. Don't get pushy or sales-y here. Just make a good comment. Many companies have someone who monitors comments. You might get contacted if they view your profile.
Look for trigger events and comment on them. Trigger events are things like job promotion announcements, business relocations, and any other news event that's important to the business. These are great times to connect with people in the organization.
On most company pages, you'll also find a list of employees with LinkedIn accounts. You can often find the person you need to contact with your writing services offer.
By the way, if you view a person's profile, they get a notification. We'll see why that's important in a minute.
Search for Groups
Using the "Groups" option for a search filter, you can find groups formed for various niches. Of course, you can search for groups based on writing and freelancing. But don't limit yourself to just copywriting groups. I just did a search for groups based on electrical manufacturers and found 52 groups I could join.
Some will have requirements to join. But many are open groups. You can join and watch the conversations to see what topics are important to your niche. If you comment, make sure it's valuable to the discussion. Spammy or self-serving comments will get you banned. Thoughtful ones may just get you a good contact and potential work.
By the way, if you're a member of PWA (The Professionals Writers' Alliance), you can join the private LinkedIn group.
Groups are fantastic places to interact with people in your niche and make connections. And the more connections you make, the larger your potential network. Making 500 connections as soon as possible will give you a great start.
Getting Out There and Getting Noticed
When logged into your profile, click the link at the top labeled "Home." This takes you to your news feed. You'll see a long list of updates from people and companies. You'll find updates from people and companies you're following. Here is another place you can "Like," "Comment," or "Share" an update.
Near the top, you'll see a link where you can share an update as well. Use it to link to your content, make an announcement, and even toot someone else's horn. If Casey Demchak has a new article and you want to help promote it, for example, share an update with a link to it.
If you type the "@" sign, you'll get a list of your connections and companies. This will insert a hyperlink to that person's profile or the company's page.
The person or company you linked to will get a notification. By promoting them, you'll also get noticed by them. They might view your profile and who knows where that might lead!
You may have a link at the top of your homepage that says, "Publish a Post." If it's there, you can click it to create a long format post, similar to a blog post on your website. This is more detailed than an update, and can include graphics and other rich media.
A post is attached to your profile and will be announced in your connections' feeds. It often shows up in their connections' feeds too, so it's a great way to promote your business.
Some Quick, Final Tips
When you view people's profiles, they're notified. If they view yours in return to see who you are, it could signal the start of a conversation. If they look promising, I'll InMail them with a thank you note. Don't get pushy or sales-y here. Just jot a nice note and let them know you're available for copywriting work.
When viewing a person's profile, don't just bump and run. On or beside the blue button in their profile is another dropdown arrow. One option available is to save their profile as a PDF. Create a folder on your computer for prospects and save these PDFs there. Now you have some helpful information when you are ready to contact them.
Check out who has viewed your profile regularly. This is one reason you need a Premium account. A free account only shows you the last five people who have viewed your profile. Looking at mine, I see my profile's been viewed 376 times in the last 90 days. And I have access to all of them with my premium account. There are also lots of statistics available as to where they came from, what they do, and how they found me. You can access this information by hovering over "Profile" and choosing the "Who's Viewed Your Profile" option.
Finally, a little LinkedIn etiquette. Be nice. Don't get pushy. Never argue in a group. Be thoughtful in your comments. You'd be surprised how many rude and arrogant people are on LinkedIn. Don't be one of them. Always present yourself as someone to know, like, and trust. If you position yourself as a likeable expert, people will want to connect and do business with you.
I hope you get clients through this powerful business network. Please leave a comment below if you found these tips to be helpful.